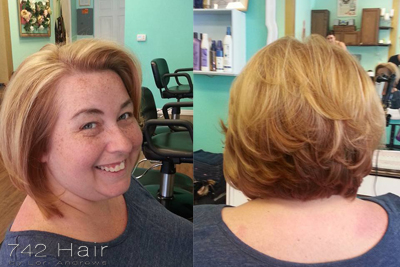 In Pinellas Park, haircuts without an appointment can be hit or miss. I offer late hours and weekends to accommodate your schedule.
Need a haircut from someone you can trust with your hair? Don't take chances and
don't pay a fortune either.
Call (727) 742-4247 for an appointment today!
From the latest trending hair cutting styles to the ever popular classic ones, you'll love your hair when I cut it.
The worst thing you can do is procrastinate. Especially when you can get the cut, trim or style you want from someone who cares about how you look!
Affordable Haircuts in Pinellas Park
It's no secret that the prices for haircuts in Pinellas County have really skyrocketed. So finding a salon with affordable haircuts can be difficult. At 742 Hair by Lori Andrews, I give you the style, shape and cut that you want at a great price. Why? Because I want you to be your hair stylist forever, not just one and done.
You have to be careful when you go to a "low cost" hair cutting salon. While our prices for haircuts is fair and reasonable, other may lure you in with the price and give you a haircut that may leave you in tears.
New Haircuts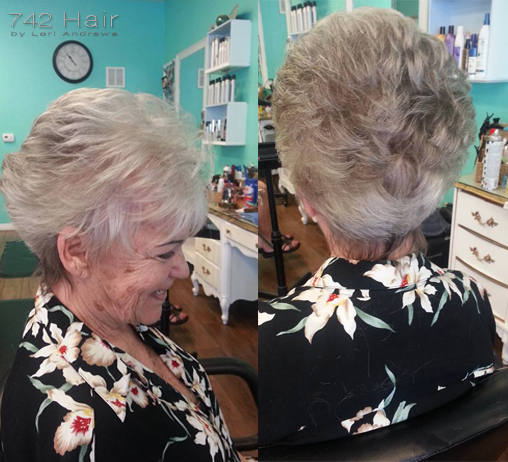 Most people want to get a new haircut from a local hair salon close to where they live or work. The reason is because you can get in and out of the salon during a lunch break or other errands you have.
Think back to the last haircut that you got and what hair salon you paid to trim your hair. Did they listen to your concerns? Were they paying attention to the hair style? Did you pay less or more for the quality of the haircut that you ended up getting?
If the answers to those questions about your last haircut were not everything they should have been, call me. Let me show you how affordable a quality hair cutting salon can be.
Trusted
Let's face it, no one is putting a bowl on your head and cutting around the edges, so why would you just go to any stylist to cut your hair? Years of haircut experience and a very loyal customer base have earned me the title of giving one of the best haircuts in the area!
Whether you just need a quick trim, a standard classic or even one of today's trending haircuts, I will deliver the results you're looking for.
It takes less than a minute to call me and book a haircut today. I also offer late hours on Tuesdays and Thursdays as well as Saturday's by appointment.
I really do give some of the best haircuts in Pinellas Park.