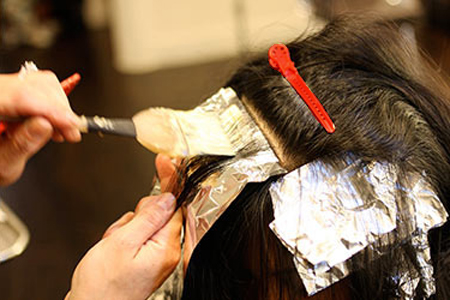 Getting affordable hair color to dye your roots or change your look is very possible at 742 Hair by Lori Andrews. I am a certified hair colorist and specialize in fixing other salon's mistakes.
Want an amazing new color for your hair or perfectly matched roots? I can do it better than most and usually for a lot less money too!
Call me at: (727) 742-4247 today.
When you just can't trust the color of your hair to anyone, I will prove myself to be your go to stylist.
Hair Color Salon in Pinellas Park, FL
Maybe you've been going to the same person for years and years for hair coloring. Or, maybe you've seen some of trendy new highlights and low-lights that people have been wearing. Our hair color salon near St Pete will quickly become your favorite.
Some of the types of hair coloring services I provide are:
Root Dying – Probably one of the most requested coloring services by my "mature" clients. I make root blend perfectly.
Highlights – Instant wow factor is achieved when you highlight the main color of your hair. I use the best techniques.
Low-lights – The undertones of low-lights can create a dramatic effect on a less than exciting head of hair.
New Hair Color – Be bold and brave with a brand new look or simply lighten or darken your existing color.
Dipped Hair Color – One of the hottest trends by girls today is the dipped color look. Yup, I'm great at it too!
What ever type of hair color services you need, I can do a great job and will always give you a fair price for it.
Experienced Hair Color Salon
There aren't too many people who haven't had a hair dye nightmare at one point or another in their lives. When you do, you automatically become very cautious about who you will let dye your hair again. At our hair color salon, we understand just how nerve racking this can be.
As a certified hair colorist, you'll rest easy knowing that you are in talented and capable hands.
I provide hair color services in Pinellas Park.